Questions about the engineering services or consulting services we offer can rarely be answered briefly and concisely. Often several telephone calls or emails are necessary just for the submission of an offer in order to sufficiently clarify the respective task. But also during the project work problems occur again and again, which can possibly be clarified in advance.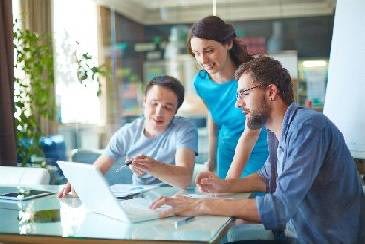 This often delays the course of the project and stands in the way of a speedy processing. In order to make our range of services more transparent and to improve the cooperation with our customers, we have given intensive thought to and developed a List of frequently addressed topics which we are constantly expanding.
Improvement of quality and transparency through targeted provision of relevant information
For CAE Services (especially computational services) are usually
Geometric data,
Material or substance data,
and a description of the load cases or flow conditions to be investigated.
This is the case for almost all projects in the fields of flow simulation and mechanical simulation.
From now on you will therefore find on our pages under the heading Questions & Answers all the information we need to prepare an offer for engineering services. This makes it easier for us to provide you quickly and above all with an offer tailored to your individual needs. Furthermore, it provides you with a guideline for the compilation of the required data and helps you not to forget anything.
However, the information provided here does not only cover topics during the offer phase, but also shows you how we solve different tasks for you. In this way, we also want to give you the feeling that you are in the right hands with us.
Do you have further questions ? Get in contact with us !