The numerical flow simulation offers the possibility to draw conclusions about the comfort of people in rooms. But also an energetic system optimization for the rooms to be considered is possible by means of the CFD analysis of the respective room. The CFD calculation thus provides information as to whether the air conditioning is sufficient in summer or whether the heating capacity is sufficiently dimensioned for winter operation.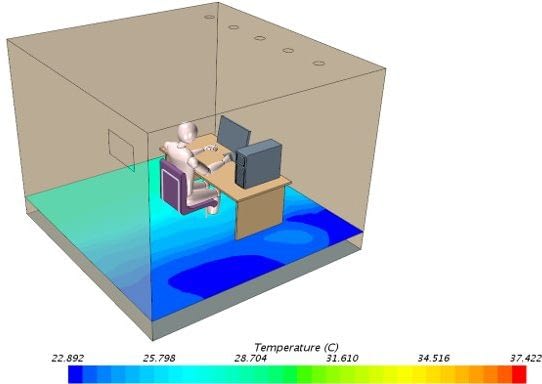 CFD building simulation made to measure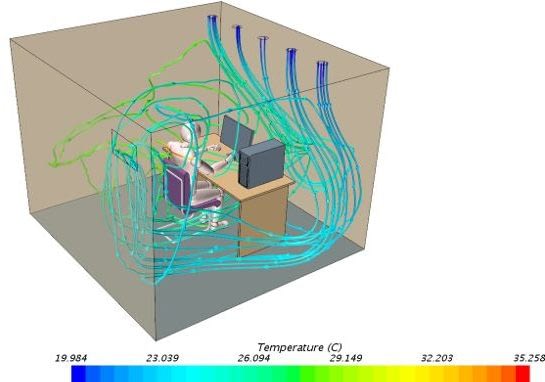 Not only the thermal comfort of persons staying in the building is sometimes a decisive criterion for the evaluation of a numerical flow simulation of the room under investigation. The freedom from damage of room enclosing systems or the damage-free operation of corresponding machines and plants can also be examined within the scope of a CFD analysis.