As a CAD service provider, originally based in the automotive sector, we have a wide range of experience when it comes to handling complex CAD projects. No matter whether it is about the design of a draft, or the derivation of a CAD data set from an existing component, we help you with our experience competently !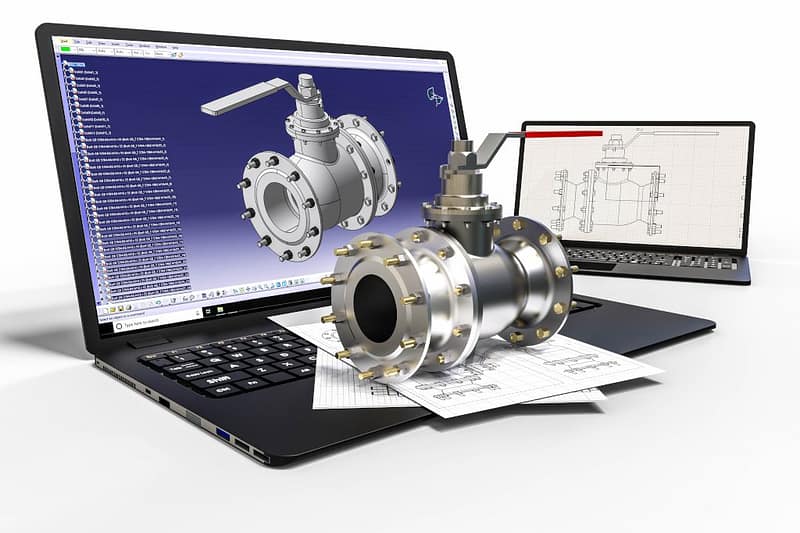 Profit from our flexibility !
Our flexible way of working makes us an interesting cooperation partner for you. Depending on your requirements, we can provide you with one of our employees, including workstation and license, or create a 3D CAD model from your 2D drawings or component sketches.
Our CAD services at a glance
Catia CAD service (with and without license) at your site or remotely

NX CAD service (with and without license) at your site or remotely
Autodesk Inventor CAD service (with and without license) at your site or remotely
Solidworks CAD service (with and without license) at your site or remotely
3D CAD modelling
Elaboration of technical drawings
Data feedback from a simulation model
Reverse engineering (creation of a CAD model by measuring and re-modelling)
Derivation of 3D CAD geometries on the basis of contour lines and satellite images (e.g. for viewing a flow course through a landscape)
virtual product development
CAD modelling and design of tools, moulds, devices and special machines
Design suitable for plastics
We often receive inquiries from customers regarding existing machines or their individual components for which neither sketches nor CAD data are available. Often, these are machines or systems that are being modernized or optimized, or for which new requirements for functional verification by means of a technical simulation are available from the legislator. We would be happy to arrange an appointment with you at your premises in order to measure your component(s) and convert them into a 3D CAD model as a basis for further processing or optimisation.
CAD software in use
Our standard tools as CAD service providers are primarily Creo, Catia, Solidworks and Siemens NX. However, our employees often have experience with other CAD systems and may also be able to quickly familiarize themselves with similar software.
As a CAE service provider in general, we also have a profound understanding of the mechanical or fluidic behavior of individual components or assemblies. For this reason, we are not only able to derive CAD models from existing components (by measuring on site or on the basis of drawing data), but also to transfer these immediately into a corresponding simulation model. In this way, we not only calculate and optimise your components, but also subsequently feed the calculation results back into the CAD model, so that you receive a 3D database of the optimised component variant.
On request, we will also be happy to provide you with corresponding final production drawings for the optimized component. We will accompany you through the entire development and optimization process.
Do you have questions or need more information ? You'll find here answers to the most common questions about the preparation of offers and the project process !
Please contact us, and request our free, non-binding offer today !
Thematic contributions