As an engineering service provider with a focus on mechanical engineering, we see ourselves not only as a 3D-CAD design office. Rather, we support and accompany you during all phases of product development, as well as product and design optimization. Thus, we secure your design draft by CAE simulations already during the development process, thus ensuring the functionality and increasing the product quality.
We support you even before the start of the development process !
Product development and design in mechanical engineering with the help of CAE solutions
Benefit from the use of proven creativity techniques in combination with modern CAE methods and stay ahead of your competitors !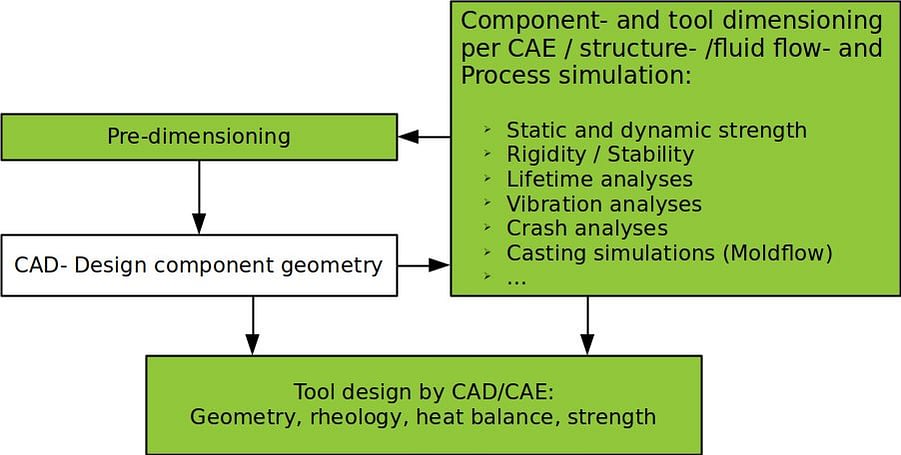 Mechanical engineering/ construction- Our services:
Concept creation
3D CAD construction
Component design
Simulation
Elaboration of technical drawings
Calculation of manufacturing costs
We deliver the entire development service from a single source !
Support with:
Planning the development task and creating the corresponding documents
Technically economic evaluation of concept variants
Design- and simulation services to secure your design (proof of concept)
Creation and elaboration of the manufacturing documents
Coordination of material and prototype tests
Cost analysis and optimization