As a design office with over 15 years of experience, we are at home in mechanical engineering and the automotive industry, but we are also happy to provide you with competent assistance in related fields.
What you can expect from us as a design office for engineering and CAD services ?
 In addition to the design of machines and plants and the preparation of technical drawings, we offer you a service package tailored to your needs.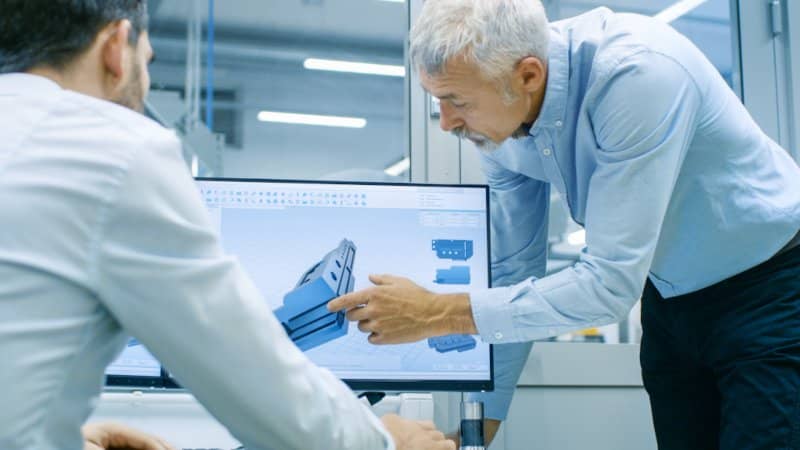 Time and cost pressure often lead to bottlenecks, especially in the automotive sector. Often, due to a lack of training time, quick help from experienced CAD designers is needed. Our specialists are not only proficient in current 3D CAD systems, but often already have experience from similar projects. Therefore we can support you immediately.
Our wealth of experience includes, among other things, the design of equipment, drive systems, car interiors, but also the planning and development of special machines and test benches. Furthermore, over the years we have built up a solid expertise in the design of plastics and the development and optimization of injection molded components and molds, from which you can benefit directly.
Our construction services at a glance:

Project management construction
3D CAD modelling
Elaboration of technical drawings
Equipment design
Design suitable for plastics
Creation of requirements and specifications
Planning and concept development
virtual product development
Construction of tools, moulds, devices and special machines
3D CAD design in practice
The use of 3D CAD is now standard not only for us as a design office in mechanical engineering, but also in many other industrial sectors. Even in the construction industry, 3D CAD is being used more and more frequently. However, this was not always the case. As an engineering office, we are often faced with the challenge of creating 3D CAD models of existing machines and systems for which only 2D drawings are available.
This is usually the case when existing designs are further developed or, for example, legal requirements require proof of function by means of a technical simulation of the machine, component or system. 3D CAD models are the data basis for further steps such as technical calculations or the creation of drawings. Therefore, the clean creation of 3D CAD data is the basis for any further procedure.
Thus, we do not only offer you quick help in case of personnel bottlenecks in design projects in your company, but we are also happy to accompany you through the entire product development process upon request.
3D CAD software in use
Our standard tools as an engineering office in the field of design are primarily Creo, Solidworks, Catia and Siemens NX. However, our designers often have experience with other CAD systems and may also be able to quickly familiarize themselves with similar software.
Do you have any questions or do you need further information ? Furthermore you will find here answers to the most common questions about the preparation of offers and the project process !
Please contact us, and request our free, non-binding offer today !
Thematic contributions