This design example was created in cooperation with the company faber Biomechanik GmbH from Nittendorf. faber Biomechanik GmbH was founded in 2011 and produces and distributes medical products. As an engineering service provider, we are pleased to be able to support the company faber Biomechanik GmbH in the development of this innovative product and therefore also point out the corresponding crowdfunding campaign on Startnext:
https://www.startnext.com/adiuvad
From prototype to a marketable, innovative product
In order to turn the prototype developed by the inventor into a marketable, innovative product, we had the opportunity to further develop and optimise the novel, innovative multi-therapy trolley as part of a design project. The main focus was on optimising the appearance, functionality and handling. This led to a reduction in weight as well as in material and production costs.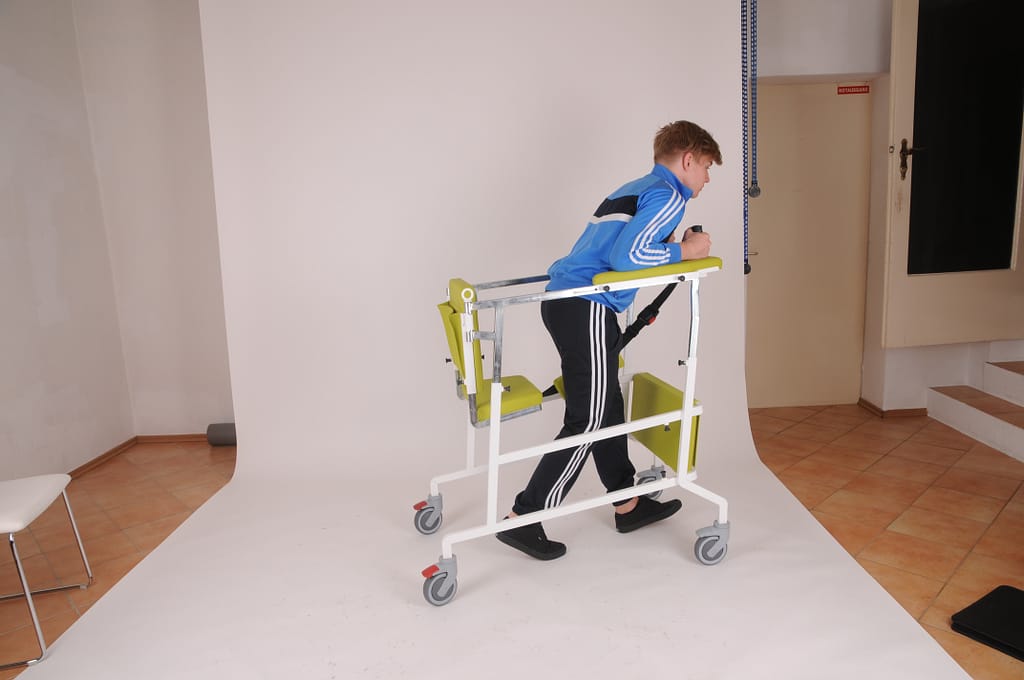 What can the multitherapy trolley "Adiuvad" do?
The multi-therapy trolley "Adiuvad" is a mixture of a rollator and a wheelchair and is used, for example, by stroke patients, patients after an accident or surgery, or other illnesses to help them relearn how to walk. This offers a considerable improvement in quality of life in the long term. In addition, it offers a high degree of safety, as the patient is completely enclosed by the device and thus protected from falls. Furthermore, muscle building exercises for arms and legs can be performed. Another decisive advantage is the saving in personnel costs, as only one caregiver is needed for the exercises.
Information on the crowdfunding campaign
In order to now bring "Adiuvad" to the market, faber Biomechanik GmbH still needs further support. The next important steps are from prototype construction to the construction of the pilot series and the first series. In addition, clinical evaluations and other tests are necessary. In December 2021, a new crowdfunding campaign was therefore launched on Startnext. Here you can support "Adiuvad" in the final steps towards market launch:
For more information on the design example "Adiuvad", see this link:
Inform yourself about our complete range of services and contact us !
Thematic contributions