Through targeted optimisation of the components, you can achieve optimum function and stability with our help and save material, weight and costs during production. Through consistent application of the FEM methodology, material is either added or removed depending on the load on the respective component. This is how you get the optimal design.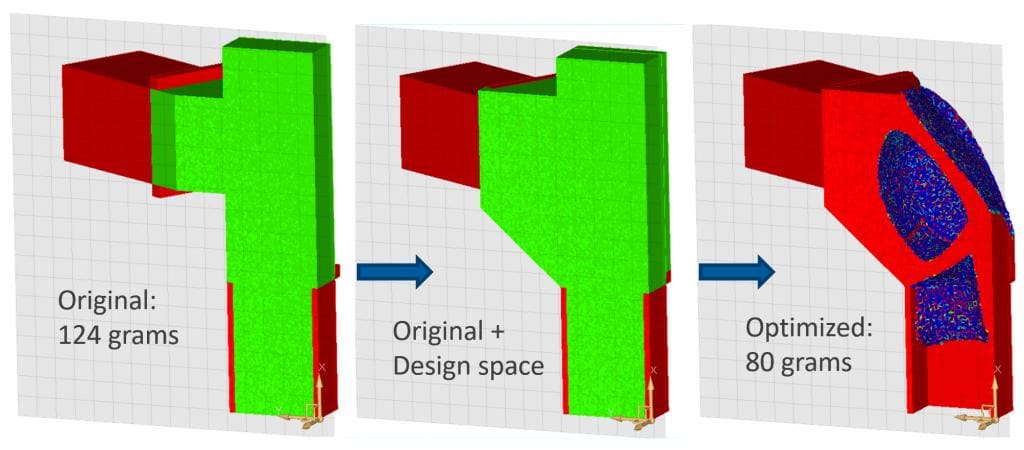 Our services:
Structural optimization (topology optimization)
Shape optimization (topography optimization)
Sheet thickness optimization
Results and benefits of optimizing your components
Weight reduction
Material savings
Cost saving
Determination of the optimum component stiffness
Optimization of deep-drawing components
Beading optimization
Determination of the optimum sheet thickness
You will be amazed at the savings potential that results from applying component optimisation to your design. For companies, it also offers another advantage, for example, in the introduction of new products. In this case, there are even shorter phases between the product idea and the launch on the market. In addition, we also advise you on the appropriate choice of materials for new product ideas.
Do you have questions or need more information ? You'll find here answers to the most common questions about the preparation of offers and the project process !
Please contact us, and request our free, non-binding offer today !
Thematic contributions